My mom was hurting me and my little sisters Sophie and Emma, so my dad had to find us a new, safer place to live.
We are staying at my aunt's house for a little while. I sleep on a cot in the kitchen, my sisters sleep in the living room and my dad sleeps on the floor.
My dad didn't have a lot of money since he only gets disability, so he said we needed help. He found Sts. Joachim and Ann Care Service, and we met Miss Jill who was going to help us find a home of our own. There was a kids' area where Emma, Sophie and I could play with toys or watch a movie while my dad talked to Miss Jill. I could tell that my dad was feeling a lot better after talking to Miss Jill. He said they made a plan, and everything was going to be OK.
Before we left, Miss Jill gave all of us presents! She gave me a brand-new superheroes backpack to take to school. I never had a new backpack that was all my own. She gave my sisters fruit snacks and a book to take home. My dad got shampoo, soap and toothpaste because he can't buy them with food stamps. We also brought home a couple of bags of food which had my favorite cereal.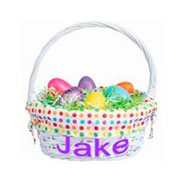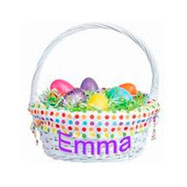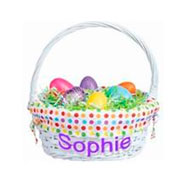 The Easter Bunny also brought us Easter Baskets filled with lots of candy and toys to the Care Service. I thought he wouldn't find us since we moved.