Programs to Help Those in Crisis
Every day brings a new crisis for our families. The people who come to us for help face very real, devastating crisis…and they happen every single day.
A crisis doesn't have to be a hurricane, a fire or a flood. A crisis can be a thousand different things that bring people to a point of true desperation. It could be an illness or a job loss. It could be mental illness, alcoholism or drug addiction. It could be a death of a wage earner, a disability or a life of abuse. Or it could simply be a financial deficit that can't be overcome.
Each of our programs seek to serve our families in the areas that are needed most. We recognize the individual needs of our recipients and tailor programs to address those needs.
Do You Need Help? Call us at 636-441-1302 to make an appointment.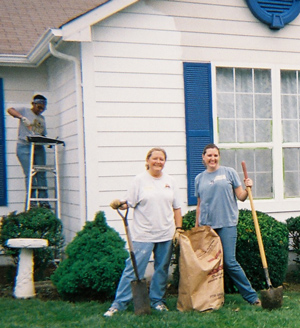 The JACares Newsletter
Sign up for our newsletter to stay connected and informed.