JOB POSTINGS
Sts. Joachim and Ann Care Service
Information and Referral Facilitator
Sts. Joachim and Ann Care Service has an immediate need for a part time (Thursday and Friday) Information and Referral Facilitator at our St. Charles office.
The Information and Referral Facilitator will be responsible for receiving and documenting all telephone calls, forwarding messages to Intake Workers and other staff members as appropriate. The Information and Referral Facilitator will relay important information to clients; refer them to outside agencies when necessary.
If interested please send your resume to pstruckhoff@jacares.org and please name the resume attachment 6364411302. Resumes sent without that name will not be opened.
No calls or walk-ins please
The Care Service is an Equal Opportunity Employer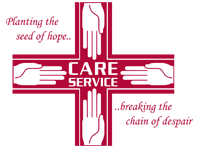 The JACares Newsletter
Sign up for our newsletter to stay connected and informed.