JOB POSTINGS
Sts. Joachim and Ann Care Service
We are seeking a dynamic, creative, and passionate leader who will work closely with our Executive Director, Board of Directors, and key constituents to develop and execute a funding development strategy. This leader will be responsible for development, for planned giving, for annual fundraising campaigns, events, data collection, and donor communication strategies. A strong focus will be expected on obtaining new growth in Membership and Major Gifts from private individuals, corporations and other institutions. This leader will report directly to the Executive Director.
This Director of Development will be part of the Executive Management Team which drives overall strategy for the organization, working therefore in collaboration with the Executive Director, the Director of Operations, and the Director of Finance. The Director of Development will have a supervisory role with regard to a Development Associate and a Grant Writer.
Qualifications and additional details about this position are available here.
If you are qualified and interested, take the next step and apply by sending your resume to Human Resources Coordinator, Christina Utley, at cutley@jacares.org. Please title your resume attachment with the identifier 6364411302. Resume attachments without that identifier will not be received for consideration. Please, do not inquire or apply by telephone call or walk-in.
All resumes will be treated as confidential.
Information and Referral Facilitator
Sts. Joachim and Ann Care Service has an immediate need for a part time (Thursday and Friday) Information and Referral Facilitator at our St. Charles office.
The Information and Referral Facilitator will be responsible for receiving and documenting all telephone calls, forwarding messages to Intake Workers and other staff members as appropriate. The Information and Referral Facilitator will relay important information to clients; refer them to outside agencies when necessary.
If interested please send your resume to pstruckhoff@jacares.org and please name the resume attachment 6364411302. Resumes sent without that name will not be opened.
No calls or walk-ins please
The Care Service is an Equal Opportunity Employer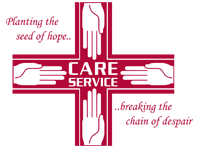 The JACares Newsletter
Sign up for our newsletter to stay connected and informed.