JOB POSTINGS
Sts. Joachim and Ann Care Service
Sts. Joachim & Ann Care Service has an immediate need for a full-time (40 hours a week) Social Service Worker to provide comprehensive care for homeless children and their families in St. Charles County.
Responsibilities include utilizing assessment tools to focus on basic needs of homeless families, helping stabilize families in immediate crisis, establishing a long term plan for recovery, re-assessing and measuring success. This candidate must have a Bachelor's degree in Social Work, 2+ years' paid experience with intensive case management, interviewing methods, case planning and documentation experience.
The candidate must also have experience working in a fast paced crisis intervention environment, be able to exercise good judgment and use organizational skills in an evaluation environment. Candidate must have effective communication skills, verbally and in writing.
Please send your resume to: pstruckhoff@jacares.org
Please rename attachment: 4116Care or the resume will be discarded.
NO CALLS PLEASE
The Care Service is an Equal Opportunity Employer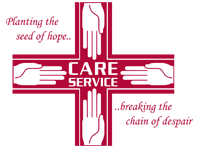 The JACares Newsletter
Sign up for our newsletter to stay connected and informed.