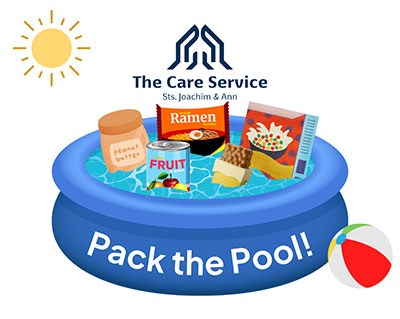 Friday, June 23, 9am-4pm
4116 McClay Rd. St. Charles, MO 63304
Stop by The Care Service and fill our pool with summer snacks and food!
Help our clients and their children have a fun summer break!
Cereal
Crackers
Peanut Butter & Jelly
Canned Fruit
Potatoes
Cookie
Canned Chicken
Canned Pasta
Ramen/Rice
Granola Bars/Pop-Tarts
Drop off donations in our pool out front and enjoy a free Fla-Vor-Ice!