Sleep Out Saturday at Sts. Joachim and Ann Care Service
June 1 & 2, 2019 | 6 pm - 7 am
Bring your tent, your family, and your friends to camp out on the campus of the Care Service.
Help us raise funds to fight homelessness in our own backyard!
An Expert Panel will share experiences of life on the streets
Outdoor Movie, Games, Music, and much more!
Raffle tickets will be sold at Sleep Out Saturday for a chance to win tickets to the Fabulous Fox Theatre. All proceeds from this event will benefit the Care Service.
Cost:  $10 per person
Campers bring their own food or find their way to the "Soup Kitchen" for a hot meal.
Registration fee is $10 per person.
All participants must fill out and email back, or bring with you, our SOS Accident_Waiver and Release of Liability Form. Click on the buttons below to register and download the waiver form.
Thank You to Our Sponsors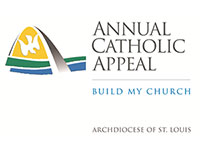 The JaCares Newsletter
Sign up for our newsletter to stay connected and informed.